SAN ANTONIO KITCHEN OR BATH REFRESH FOR 2020
Does your kitchen or bath look sad or too tired to face the upcoming decade? Has the last 20 years just worn down your kitchen? Do you dread looking at that room even one more time? Do you still love your current home and don't want to build a new one?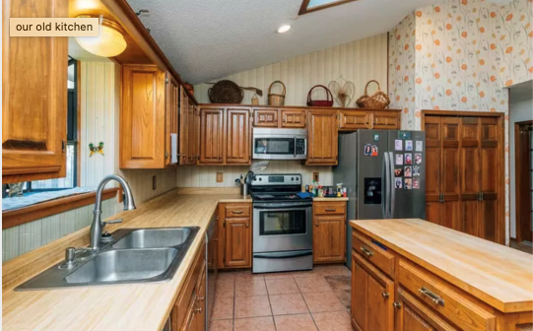 We just bought this house despite that it's VERY outdated. Definitely a gut/remodel. Follow me on social media for progress.
You can use these suggestions to update and refresh your current spaces or to wipe them out and begin anew. Let's start with some suggestions for refreshing a dated kitchen or bath that are both classic and trending for 2020!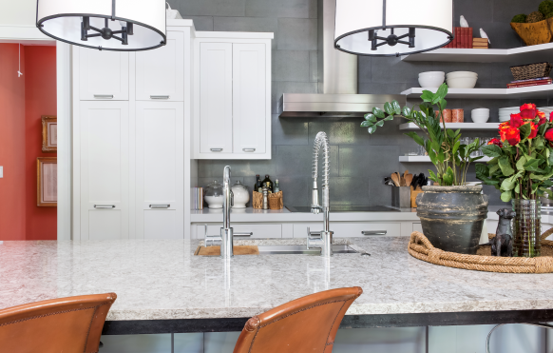 The first step when planning a kitchen or bath refresh is to determine your style. Do you love classic design, modern and sleek design or something in-between?
Transitional kitchen from our
last home.
There are so many sources out there to help you literally "pin" down the decision about style-hint, hint PINTEREST and HOUZZ. (Please remember though that these sites have many photos that are at least 10 years old. ) Still having trouble? There are numerous websites that have questionnaires which will quickly get you to your decorating or design style. Here are a few:
http://www.dsasociety.org/resources/interior-design-style-quiz/
http://www.hgtv.com/design/decorating/design-101/find-your-design-style-toast-your-good-taste
http://www.liveyourstyle.com/discover-your-design-style-quiz/
The second step to any decorating and design project, whether it be a gut job or refresh is to estimate a comfortable and realistic budget (by the way—they lie about pricing on those television design shows!!!!) Do some homework and check out online and retail store pricing. And choose retail stores where you can see what your buying and visit with their well-informed salespeople. For example, here in San Antonio there is a Ferguson's showroom, Expressions Home Gallery and Factory Builder Supply-all extremely knowledgeable about their products.
The third step is to list everything you would love to have and that would make your spaces more functional. Kitchen and bath styles come and go over the years and the appliances are certainly high tech these days. Some you will love. Some will fit your budget. Some will fit your space. Some will help you save time. Some will be beautiful and bring you joy. CHOOSE THOSE!!!!!!
Tips for 2020 Kitchen and Bath Design here in San Antonio
The Thought is Holistic, Natural, Timeless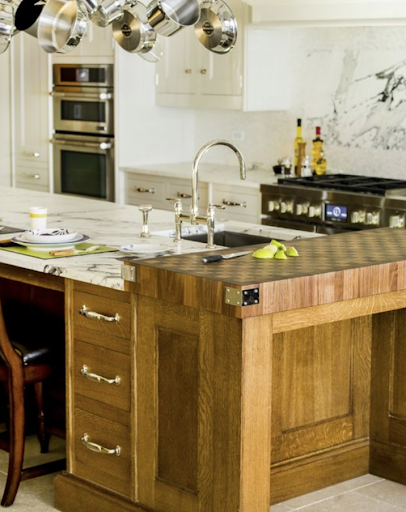 Natural wood tones Try a STAINED WOOD ISLAND OR BATH VANITY
Cabinetry by #ChristopherPeacock
MOSAICS AND TILE PATTERNS Gone are the days of shiplap and zero detail
Mixed metal finishes Throw in some GOLD AND UNLACQUERED BRASS
#KBIS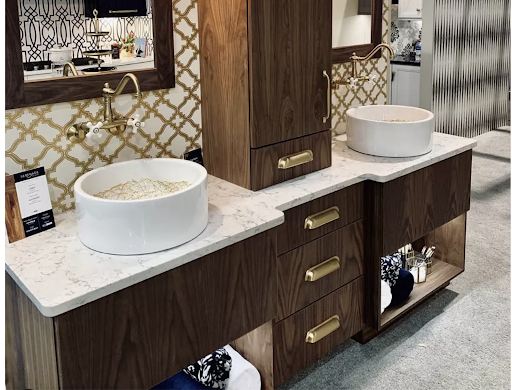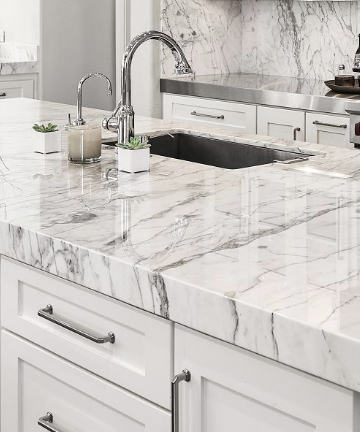 Real Stone Think Marble and Quartzite
Open shelving or no shelving instead of cabinets Put your things in a
BUTLER'S PANTRY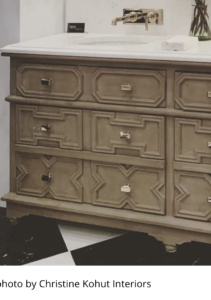 Details and Drama TEXTURED HARDWARE/BLACK FLOORS OR CABINETS/PAINTED SINKS
#Kohler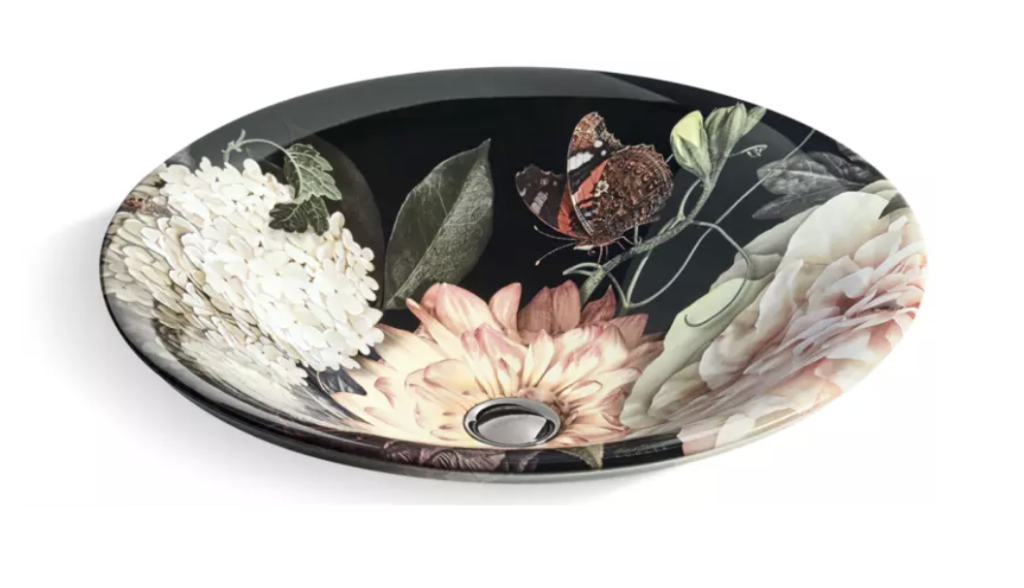 Colored and brushed or hammered metal appliances BE BOLD
#Dacor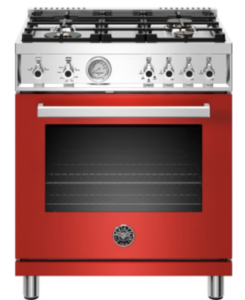 Interior Organization NO MORE JUNK DRAWERS OR DEAD CORNERS
#RevAShelf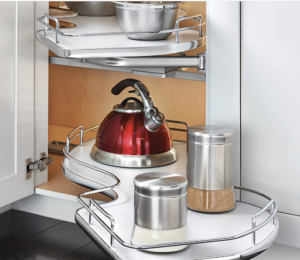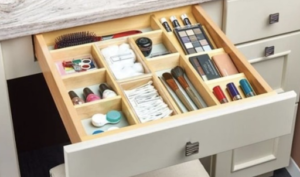 The last step is to pull it all together with a definite, well thought out plan. You now have the information to refresh that kitchen or bath that no longer functions and is just unattractive. There are professionals that can assist with a kitchen or bath remodel for every budget. The big box stores do a decent job-however if your budget allows, a team including an architect, interior designer and builder working together from the start will provide the best final solution that you could ask for. And it is a fact that a team can prevent you from making costly mistakes as well as provide you with a functional beautiful space!
YOU CAN DO IT-BE BLISSFUL
Website blissfulinteriorsbymarshameek.com
Facebook Blissful Interior Design by Marsha Meek
IG meekblissful67
Member: Interior Design Society/Better Business Bureau/Greater San Antonio Builders Association/National Builders Association